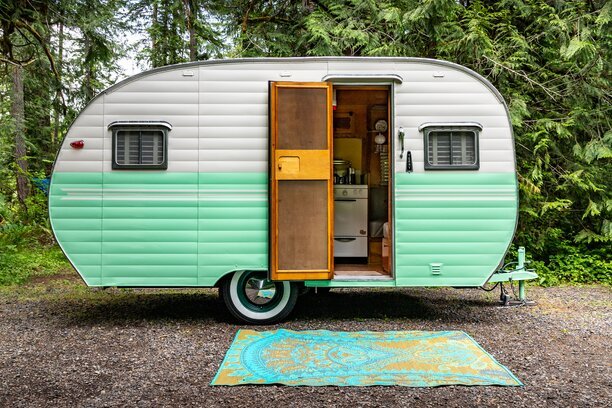 The post-pandemic times have brought the temptations to be outdoors a lot more than ever before. The high demand of new 4x4s, long waiting periods, closure of international borders, increased costs and the urge to get out now, has made buyers interested in affordable, reliable used 4x4s. 
So the question is, what is an affordable price for a reliable 4x4 to tow a caravan?

 
Firstly, to tow a caravan, you need something with a lot of power, that Corolla you have wouldn't even barge a 120cm barra, let alone a 10-foot caravan! If you have $50,000 laying around then you're reading the wrong blog! An affordable and capable 4x4 would be less than half of 50k, we're talking way under the ballpark of $25,000-$20,000.
With 25K or below you're most likely to budget for accessories that will help your 4x4s ability to tow. Meaning good tyres, towing accessories, and basic engine upgrades to counter the extra weight added. That being said, we're looking at around $10,000-$15,000 for a 4x4 alone. Don't worry, the market is full of 4x4 within that price range. So what kind of 4x4 are we actually talking about? With that price range, we're talking about something that's been bashed around a whole lot in its life and still wanting to get more beat up. A 4x4 with 250,000 plus kilometers, a bit dented out, but still has a lot of life in it. Some good examples of used 4x4s that can do the job include, 1990s Toyota Cruiser, 2.5L Turbo Diesel Discovery, Jeep Grand Cherokee, and your Nissan Patrol 4x4. REMEMBER! Take your time to do your own research to find the car that best suits your needs and will do the job.
Why even tow caravan?
If you're traveling long distances or long durations, let's just say 5 days or more? A caravan would be a handy option. Like 4x4s, the market for caravans has also skyrocketed. Getting a caravan has many benefits such as;
Your home on wheels, more space for you and your family

Balances out physical weight of load to your caravan

So many things to do with your caravan

Easy to unpack and pack
So you've bought your, "reliable used 4x4 90s Toyota LandCruiser", you need to then understand how capable it is? Don't go buying a brand new 20ft caravan that weighs a million bricks. Look for something that is reasonable! Imagine an old-beat up 4x4 pulling a brand spanking new 20fter up the cape. It could happen, but you'll have some serious problems. 
Everything In a Nutshell
Remember to do your own research to get the right information and right deals for you.

Plan your budget wisely and know what you want!

When you're ready for your trip, budget your trip, plan out your route that is suitable for your caravan and 4x4. Don't go pulling your caravan down the gunshot track in the cape!

You'll be saving a lot of money buying a used 4x4 and caravan, and good use of that money on your trips.

Last but not least, have FUN exploring!
Image Sources
https://www.istockphoto.com/photo/big-extreme-offroad-ready-car-gm1189358931-336743138https://www.istockphoto.com/photo/vehicle-tow-bar-on-the-car-gm1361029722-433736971
https://www.istockphoto.com/photo/home-away-from-home-camping-gm858208174-141640239