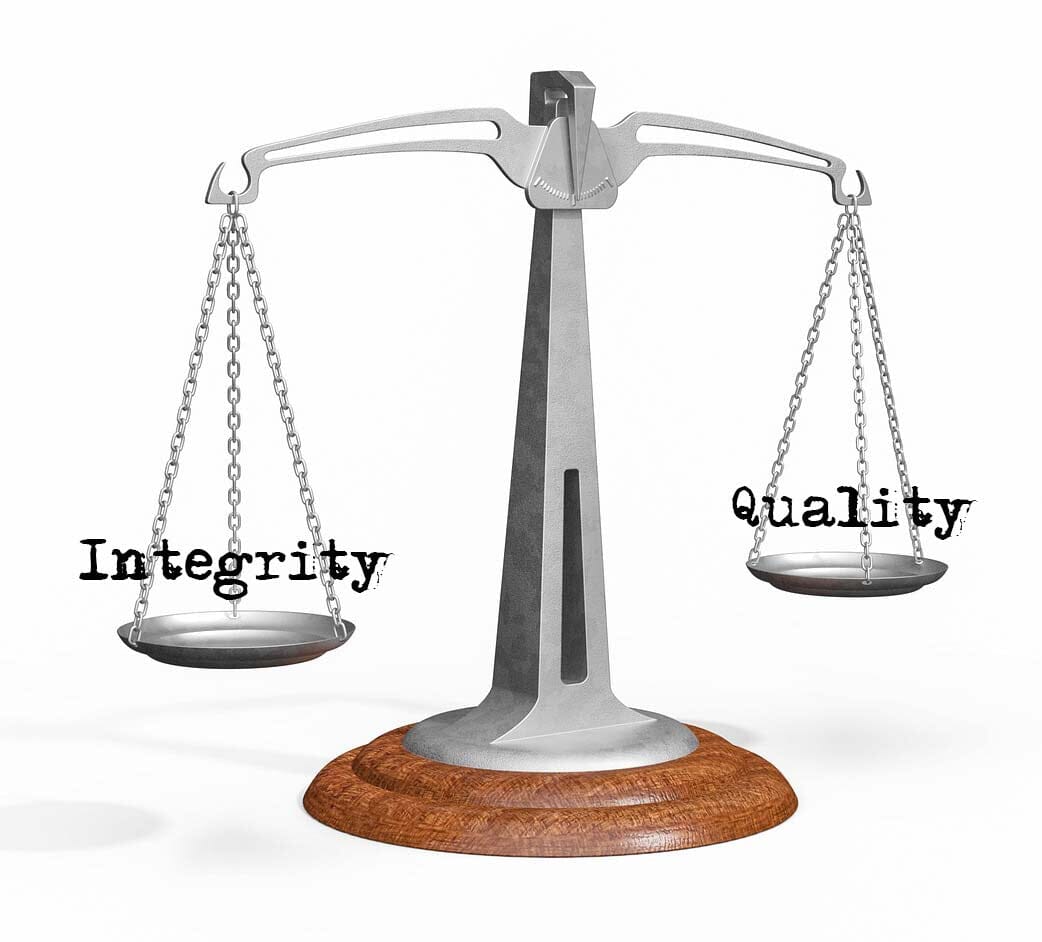 What would you choose out of these 3 factors, integrity, quality and price? 
We hear stories of other custom shirt businesses that went bust with customers' money without offering products or refund. Customers come to us asking for help as they lost money with these dodgy operators. Most of these operators pop up again with a different business name and start business again without compensating the previous customers who they took money from.
They usually lure customers with cheaper prices and unreasonable promises. Then they go insolvent as they do not know how to run a business and they lack responsibility.
This is absolutely shocking. We hear stories from victims, and we feel utmost sympathy for them.
We here at Design Works Apparel offer sun safe quick dry breathable lightweight clothing through retail off the rack and customised sublimated prints. We have been successfully operating for the last 5 years with over 5,000 repeat loyalty customers, building reputation from recommendations near and far. We acquired a lot of customers through word of mouth and we also won a business award from Townsville Chamber of Commerce last year. The key to the success, we believe is offering professional yet friendly customer service, quality products and sticking to our word and promises to the customers who trusted us to do the job.
Here are a couple of tips to keep you out of trouble when you choose a vendor.
Don't go for the cheapest as there is a reason for that. Quality is not there, print or colour is wrong, no customer service or after sales service, unethical labour in production, the list goes on. Some businesses don't charge/ lodge GST when they are supposed to, and keep prices cheaper illegally.
We recommend everyone, no matter what industry the business is in, to choose a right vendor by making sure to talk to vendors to see if they are genuine, helpful, and honest. Check their sustainability, business operation style, credentials, transparency and reviews. 
Many businesses don't have any future plans as they plan on folding soon without considering customers. Responsibilities include delivering customers' goods, offering after sales service and convenience of reordering the same design in the future.
Each time customers go to a new vendor, they have to pay a new setup fee no matter whether they already have a design. They only have a mockup, not an original file that is printable on shirts, as designers usually do not release the original file. Customers might have a copyright to their design concept but do not own a copyright to designer's original file that designer creates. Customers are paying a design setup fee for a designer to design it and they can license the design for a certain purpose that designer allows.
A few days ago, we heard that one of the local schools fell victim to this scam. I remember this school enquired with us previously but did not go ahead with us. It is a sad situation. I wish that I created this article earlier to warn customers against possible outcomes from choosing the cheapest vendor.
In conclusion, always be vigilante with your decision making. There are 3 factors you need to consider, when it comes to choosing business providers: integrity, quality and price. Only 2 factors out of these 3, can coexist in any legitimate operation. Do you prefer integrity and quality with higher price, or quality and cheaper price but no reliability? How about consistency and cheaper price but low quality? On the top of that, cheaper price always comes with possible baggage such as no shop front, no communication, or no back up service.
If you have any questions, please contact us.