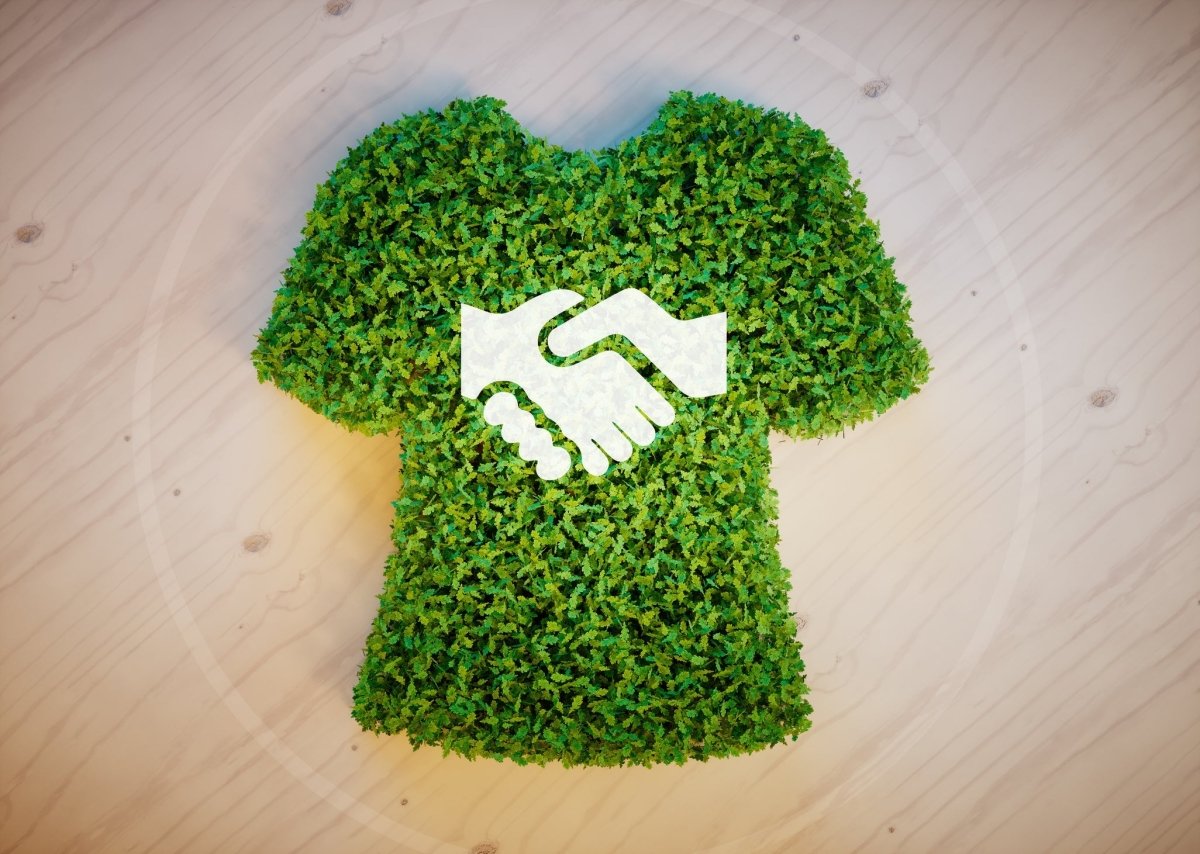 As more people are becoming aware of the environmental impact on the Earth, there has been a great increase in sustainable movements in many industries, one of these is the clothing industry. The clothing/fashion industry is the second biggest polluter in the world, just after the oil industry, the clothing industry has a disastrous impact on the environment [1]. But there are a lot more individuals and businesses can do to minimise the effects.
Sustainable clothing or Sustainable fashion (also known as eco-fashion) is an all-inclusive term describing products, processes, activities, and actors (policymakers, brands, and consumers) aiming to achieve a carbon-neutral fashion industry, built on equality, social justice, animal welfare, and ecological integrity [2].
What is the cause of this?
Buying clothes is becoming more affordable than ever before, and this has increased the disposal of clothing a lot faster as well, which is caused by the rapid mass market retailers, to keep up with the latest international trends. More specifically, the environmental impacts of the clothing industry are caused mainly by the growth of Globalisation. Globalisation has made it possible to produce clothing at an increasingly lower price, lower retail prices, and collections shifting so fast, that many consumers consider fashion to be disposable [3]. However, this trend of Globalisation adds to pollution and generates environmental hazards in production, use, and disposal.
Environmental impacts in Australia
Sustainable clothing is a hot topic these days, not only does it have to be sustainable, but also environmentally friendly and socially responsible! Every 10 minutes in Australia, consumers dump 15 tonnes of clothing and fabric waste, which adds up to 800,000 tonnes, or 31kg/person every year [4]. As mentioned before, the clothing industry is the second largest polluting industry in the world, which is responsible for an estimated 10% of global CO2 emissions[4]. Mind you Australians are the world's second-largest consumer of textiles, however [4]:
The average person only wears 40% of their clothes

Of the clothes that go to charity, it is estimated that only 15% are resold within Australia

The rest are sent to landfills or overseas to developing nations

In the landfill, decomposing materials can take up to hundreds of years to break down whilst releasing the toxic greenhouse gas methane  
What can be done to reduce the amount of clothing waste?
There's so much anybody can do to reduce the amount of waste that ends up in landfills each year and be sustainable. Here are some tips from Clean Up Australia [6]:
Follow the three 'R's (Reduce, Reuse, and Recycle) of fashion 

 

Don't be impulsive

Choose quality over quantity.

Do your research

Check the labels

Discover the world of 'Fashion Rentals'

Tee up a Clothes Swap

Learn how to repair clothes yourself (or find a good tailor)

Look after your clothes so they last longer

Change your mindset

How will you step up?
What Practices does Design Works Apparel do to be environmentally conscious? 
As mentioned above, sustainable fashion/clothing is an all-inclusive term describing businesses/organisations, products, processes, activities, and actors (policymakers, brands, and consumers).
Products
Design Works Apparel is all about providing quality products that are sun safe for customers. Design Works Apparel provides special quality polyester material products for shirts, pants, face masks, jackets, and many more. The sustainable approach of using polyester is that the quality of the material is long-lasting, and the material retains its form in any elements, so there is no need to iron, or fold, and it is also quick-dry while protecting customers from the sun. Design Works Apparel has introduced recycled polyester (also called rPet) products, that require far fewer resources than that new fibres and generates fewer CO2 emissions while requiring less energy to produce, compared to raw polyester [4].  
Processes
Design Works Apparel emphasizes sun safety as its highest priority. This can be seen as an approach to sustainability. Check out their blog to find out more on this. Moreover, Australia has one of the highest rates of skin cancer in the world [5], Design Works Apparel wants to help minimise the impacts of this, by providing products that are UPF 50+ sun safe and bracelets that identify the level of UV rates, spreading awareness in our social media campaigns, messages, and even word of mouth is something Design Works actively does to promote sustainability.
Activities
Besides some initiatives Design Works has taken to stay sustainable such as providing quality polyester products, introducing recycled polyester materials into its production, and promoting environmental awareness on the importance of sun safety, Design Works also donates overstocked products to communities, for instance, their recent donations of shirts were distributed to villages near the Kokoda trail in Papua New Guinea and to Winton - Yeppoon Variety Bash. 
Actors
Just recently Design Works Apparel was selected by the Queensland Government as a preferred supplier of Uniforms and PPE. This means Design Works is compliant with the regulations of the Queensland Government and the products and services delivered are of high standard and quality. Therefore, the sustainable approaches Design Works takes are appropriate and are backed up by the Queensland Government. 
Now that you've understood the sustainable approaches Design Works Apparel takes, check out their website to see for yourself how they perceive and promote sustainability, and not to mention check out their sun-smart apparel.
Click the website here: Design Works Apparel.