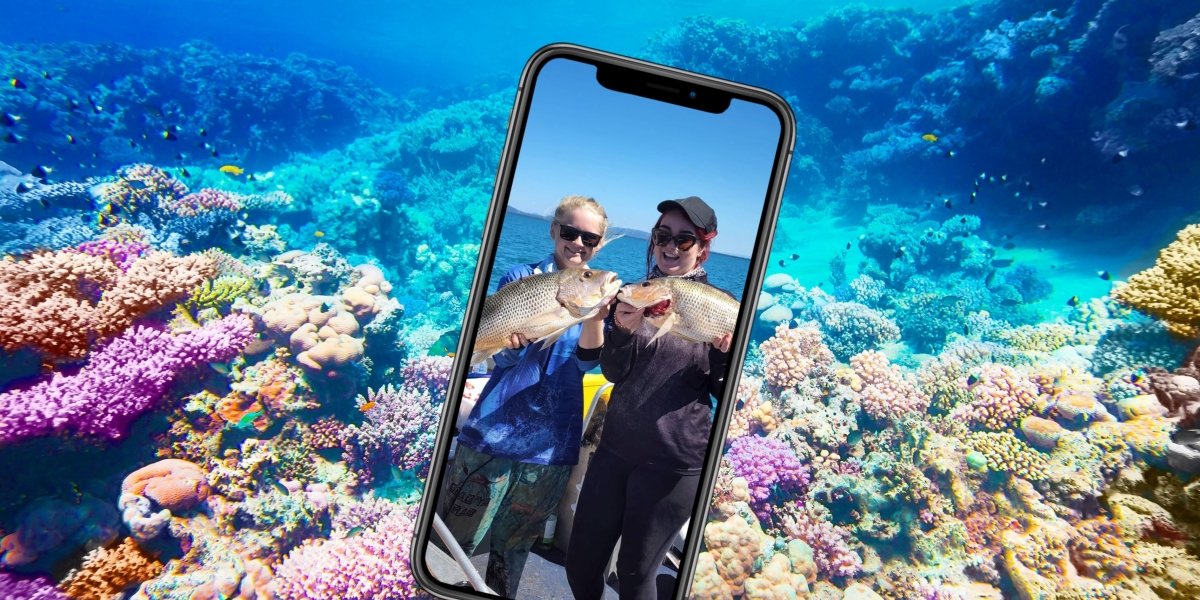 To celebrate hardworking ladies in business and help spread awareness of breast cancer, we have created the new design, Ladies in Business. Part of the proceeds from the sale of these shirts will be donated to National Breast Cancer Foundation.
In each article, we are featuring one of lady led businesses who are participating in this project. They have great stories to tell behind the scenes of running a successful business. These ladies are amazing at what they do.
Boats n Beaches are social media influencers, Teagan and Brittney. They were recently ranked as one of the most powerful influencers in Townsville by Townsville Bulletin. They create and share videos of their adventures; fishing, camping and having fun in North Queensland. Here is their story:
"We are a couple living what we call our best lives in Townsville. We have been together for 13 years and established Boats n Beaches, our small business, about 2 years ago.
We developed a love for fishing after a family fishing challenge 11 years ago with Teagan's family. Brittney caught the catch of the day, and has since been "hooked" on the hobby.

I, Teagan, have always loved the outdoors and have always enjoyed film and media. I used to make music videos all the time as a young teen.

Our business is purely based on fishing, camping and having a good time. We put videos up on all social media outlets for everyone to watch. The idea to film our outdoor adventures was actually suggested by Brittney's Aunty Tanya. We also can't help the way we react when we catch a good fish. It's definitely a Kodak moment each time.
Our social media is not only us having a laugh and a great time, but the goal is to encourage other women to do what we do! We hope our business inspires others to get out there, and enjoy the outdoors!
It was an honour to not only be considered but to take part in the Ladies in Business shirt project with the opportunity to collaborate with other great inspirational women in business. Breast cancer hits a little closer to home than usual with a recent diagnosis on Brittney's side of the family, so knowing a percentage of the proceeds is being donated to the breast cancer foundation is amazing and something we are grateful to be a part of"
Contact Brittney and Teagan on: