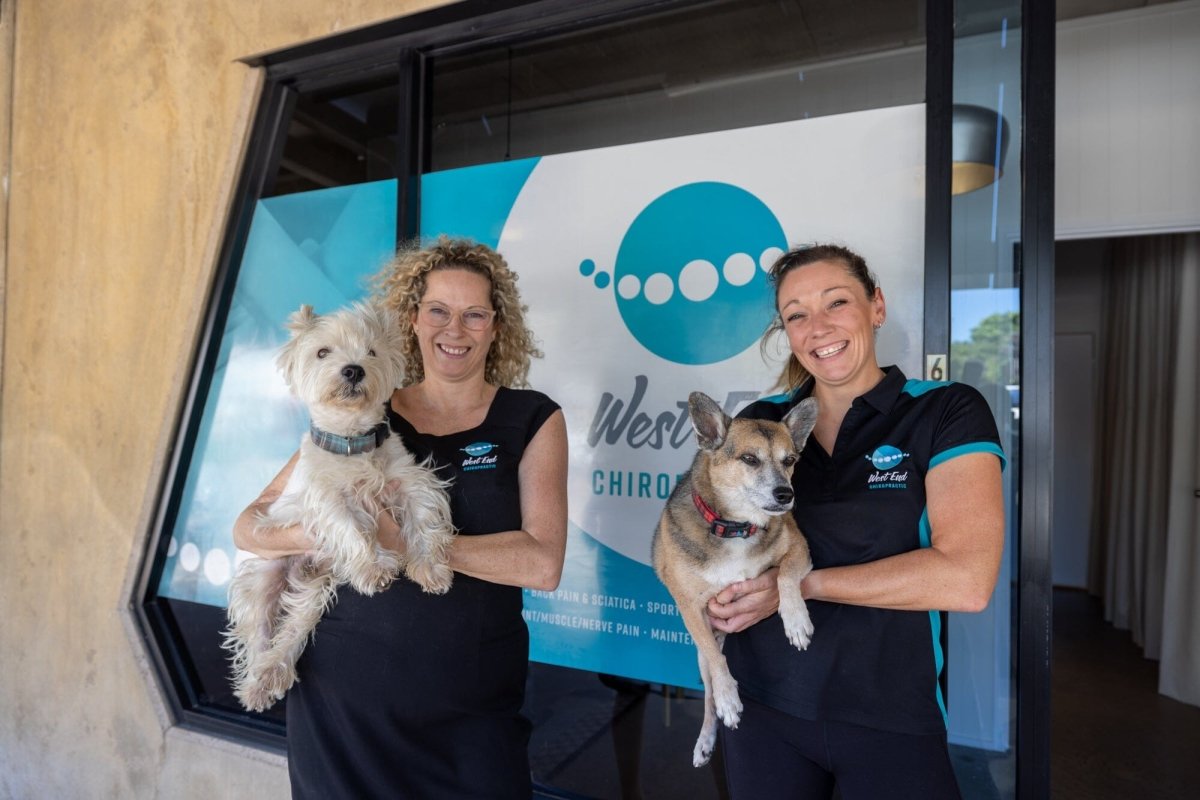 To celebrate hardworking ladies in business and help spread awareness of breast cancer, we have created the new design, Ladies in Business. Part of the proceeds from the sale of these shirts will be donated to National Breast Cancer Foundation.
In each article, we are featuring one of lady led businesses who are participating in this project. They have great stories to tell behind the scenes of running a successful business. These ladies are amazing at what they do.
West End Chiropractic is owned and operated by Claire Ferguson and Ange Hawkins, they offer a range of treatments for pain relief and aim to create a personal experience for their customers. Here is their story:
"I opened West End Chiropractic in March 2022 after 9 years of owning Northern Beaches Chiropractic out in North Shore. West End is a significant downsize for myself and my practice manager, Ange Hawkins, which has allowed us to create a more personal experience within the clinic. Our focus has switched from running a multi-practitioner business to patient care, which is such an important part of chiropractic. 
The best part of the clinic, is of course the clinic dogs. Bruce and Reggie are usually lounging around on their beds in the air con, sleeping and getting pats and living their best lives. 
We wanted to be a part of the Ladies in Business shirts project to give back a little to a cause that is close to everyone's hearts. Sadly too many of us have been touched by breast cancer and we've certainly seen far too many friends and patients who have or are currently dealing with breast cancer and we try to support the causes that support our people."
Claire can be contacted on: