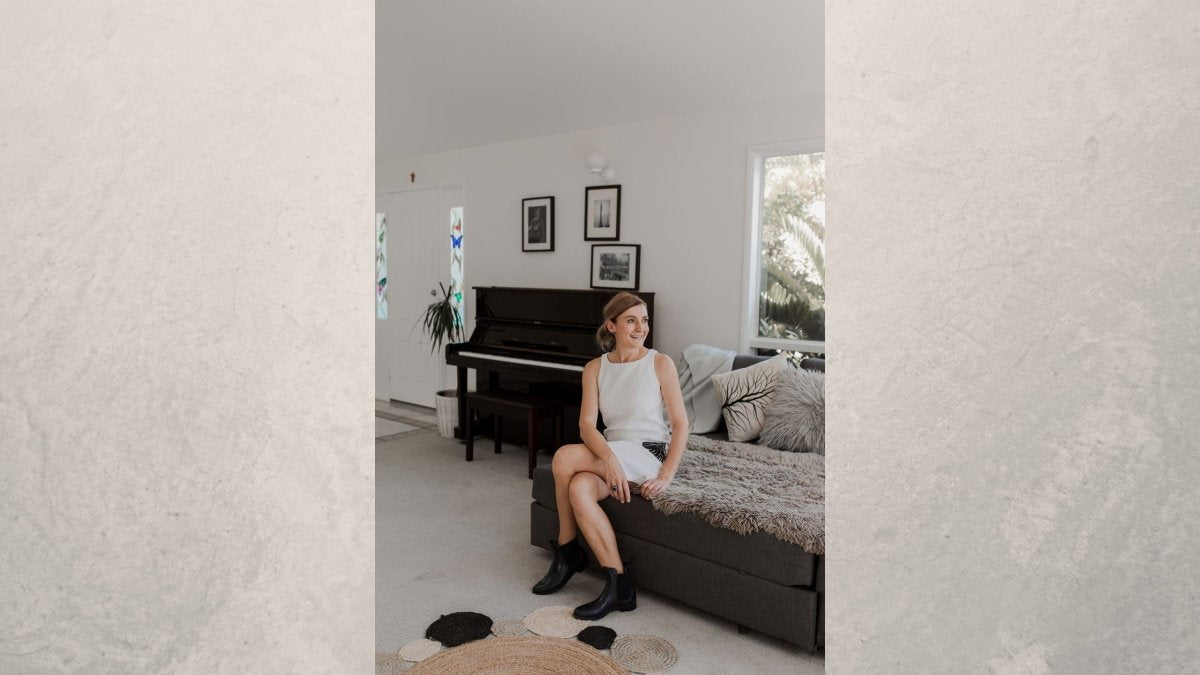 To celebrate hardworking ladies in business and help spread awareness of breast cancer, we have created the new design, Ladies in Business. Part of the proceeds from the sale of these shirts will be donated to National Breast Cancer Foundation.
In each article, we are featuring one of lady led businesses who are participating in this project. They have great stories to tell behind the scenes of running a successful business. These ladies are amazing at what they do.
Louise Ashford is the founder of Sublime Experiences a premium Airbnb management and hosting business, helping Townsville residents create successful and beautiful Airbnb experiences from their homes.
"I started Sublime Experiences to unlock the power of the sharing economy to women, and to shine a light on Townsville as a sublime place to holiday, live and work. 
There are so many great stories about women generating an income from Airbnb hosting.  Many women chose to Airbnb a room in their home, an apartment or an entire home.  Some do it as a flexible way to earn an income, others at transition points in their lives, and others pay for their holidays and the bills when they travel. The economic spin offs from this activity are significant. Airbnb hosting supports local maintenance professionals, gardeners, housekeepers and artisans.  Sublime Experiences has a number of partnerships with local cafes and boutique bars, offering specials to guests coming to Townsville. 
I also offer mentoring to those setting up an Airbnb listing for the first time.  I am one of 35 Superhost Ambassadors in Australia who receives commission from Airbnb when providing free support to brand new Airbnb hosts.  If you, or anyone you know, would like to list their place on Airbnb, please contact me for further advice.
Joining other ladies in business in our community, to support the National Breast Cancer Foundation, is an honour and a privilege.  Together we are stronger. I can't wait to rock the sun shirt when out sailing and exploring this amazing part of the world we call home.  Thank you Design Works Apparel."
Louise can be contacted at: