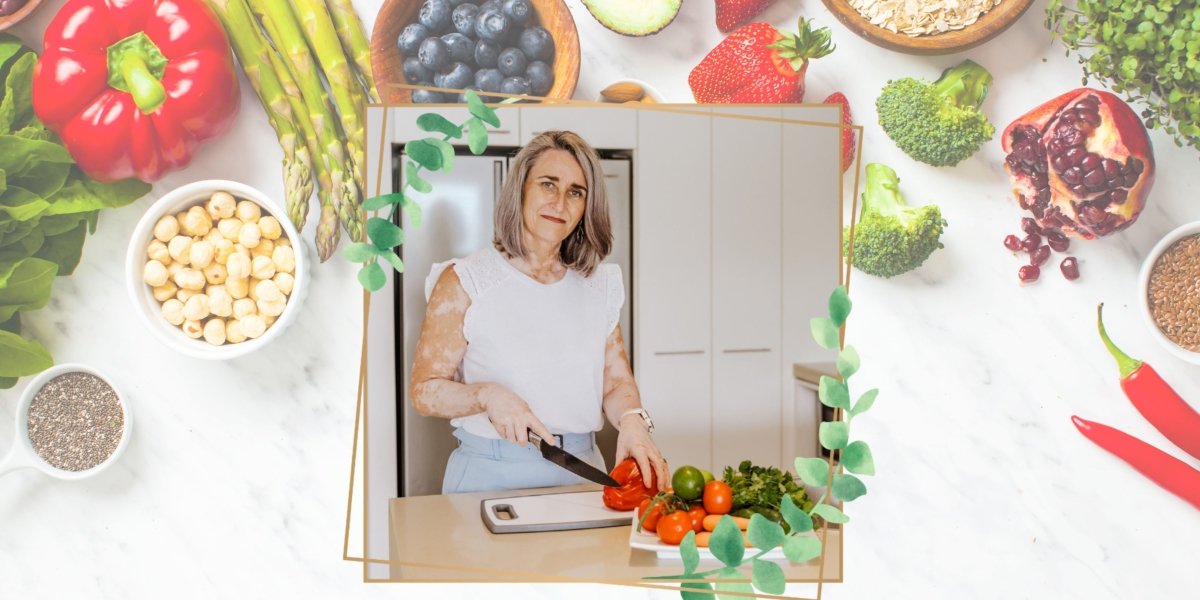 To celebrate hardworking ladies in business and help spread awareness of breast cancer, we have created the new design, Ladies in Business. Part of the proceeds from the sale of these shirts will be donated to National Breast Cancer Foundation.
In each article, we are featuring one of lady led businesses who are participating in this project. They have great stories to tell behind the scenes of running a successful business. These ladies are amazing at what they do.
Jo-anne Fairbrother is the founder of Back to Basics Health Solutions, a healthy living plan empowering women to take control of their health and weight loss through healthy eating. Jo-anne is a qualified Naturopath with over 20 years' experience in the wellness industry. She shares her inspiring story with us:
"Somewhere in-between having my three beautiful children I started to gain weight. I can't really blame it on them; it was me who was eating the wrong foods in between being super mum, studying and working, I had gotten to the same weight level as when I was pregnant except now I was fat! and I needed to lose!
It was about the year 2000 I went to a seminar on digestion and metabolism… bang I had my light bulb moment, the penny dropped and it started to make sense why I was struggling to lose weight. I couldn't wait to get home and make some changes to my current lifestyle plan and implement this new idea.

I put together a healthy eating plan for myself and followed it. Wow…I could see the results within the first week, the kilos were dropping, I was finally losing weight, you could not wipe the smile off my face. I was now doing a happy dance when I jumped off the scales instead of being sad and disappointed. My clothes were fitting me better; in fact they were getting looser! I felt so much better and I had more energy.
I also have a personal interest in supporting The National Breast Cancer Foundation as both of my sister in-laws have the BRCA2 gene."
Today Back to Basics Health Solutions has been helping people for over 30 years to lose weight and get their health back on track. When it comes to going on a diet most people fail and that is because they say they have no will power or that it is too hard.  By taking a closer look at the foods you are eating and your day to day symptoms like feeling tired, lethargic, lack of motivation, cravings, bloated stomach, heartburn, irritable bowel, skin issues and sluggish metabolism, Back to Basics creates a healthy lifestyle plan that will work for you, including normal every day foods that you enjoy eating to get your body fat burning just like it was designed to do. You will notice an increase in energy levels, weight loss results and start feeling good on the inside and out again."
Contact Jo-anne via: