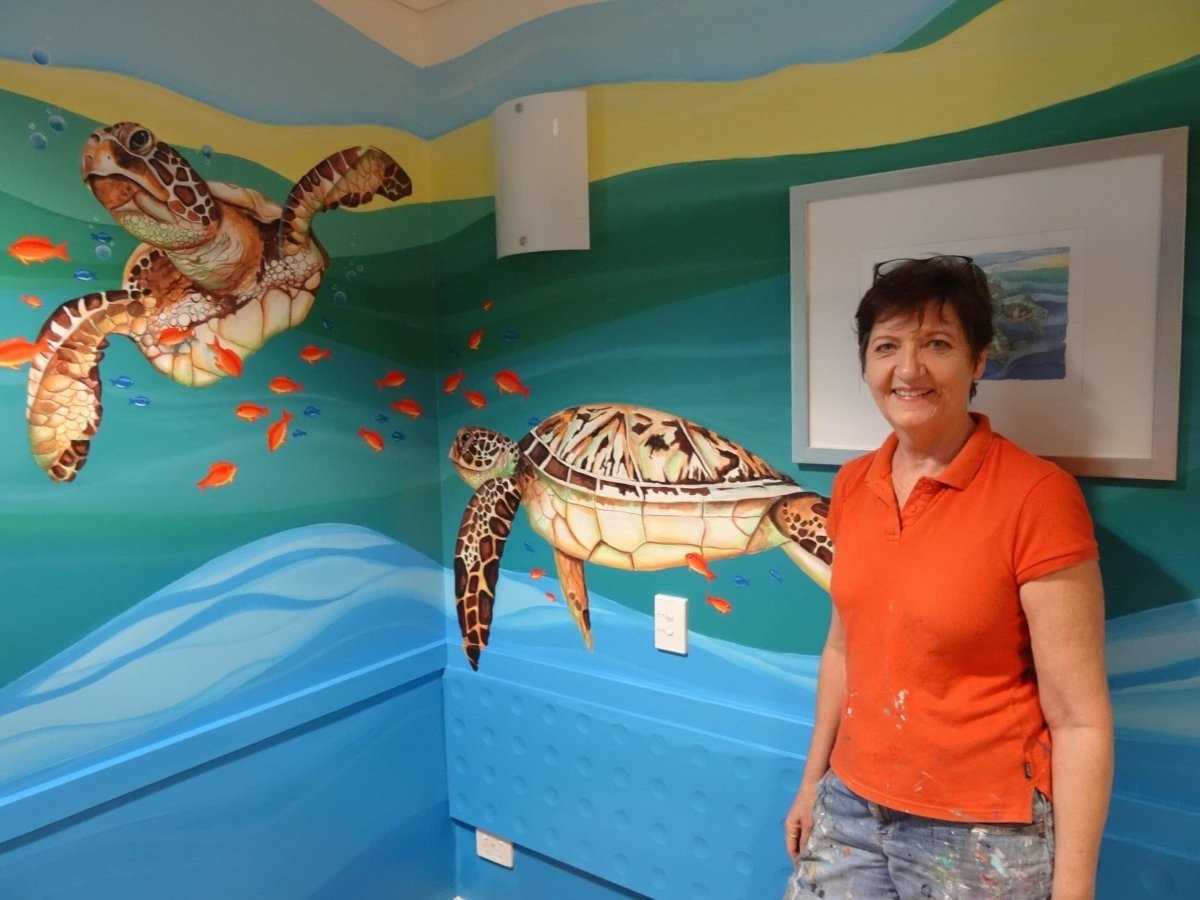 To celebrate hardworking ladies in business and help spread awareness of breast cancer, we have created the new design, Ladies in Business. Part of the proceeds from the sale of these shirts will be donated to National Breast Cancer Foundation.
In each article, we are featuring one of lady led businesses who are participating in this project. They have great stories to tell behind the scenes of running a successful business. These ladies are amazing at what they do.
Finnart is art by Jenny Finn, specialising in canvases, murals, painted signs and chalk art. Jenny's beautiful artworks brighten up many homes and businesses around Townsville. Jenny shares her inspiring story with us:
"I started my own business Finnart many years ago as I wanted a job where I could use my talents, and spend my days doing things that I love and that other people can enjoy.
I have painted murals for children's areas in hospitals, doctors' surgeries, dental practices, aged care businesses, bakeries, restaurants and brightened the walls of many private homes. I hand paint signs on anything that stands still, many for Otto's, I also do chalkboards for pubs around Townsville. I am an artist and love to create a special painting for my client's home or office space, either on the wall or on a canvas.
I got involved in the Ladies in Business Promotion, as I love the idea of supporting other ladies, with such a worthy cause as the Breast Cancer Foundation. My very close friend had Breast cancer in her early thirties, having to leave two small children in a country town to seek medical treatment in Brisbane. Earlier this year, almost 30 years later,  she decided to get the other breast removed, I love and admire her bravery and her compassion to other people experiencing breast cancer."  
Jenny can be contacted via: