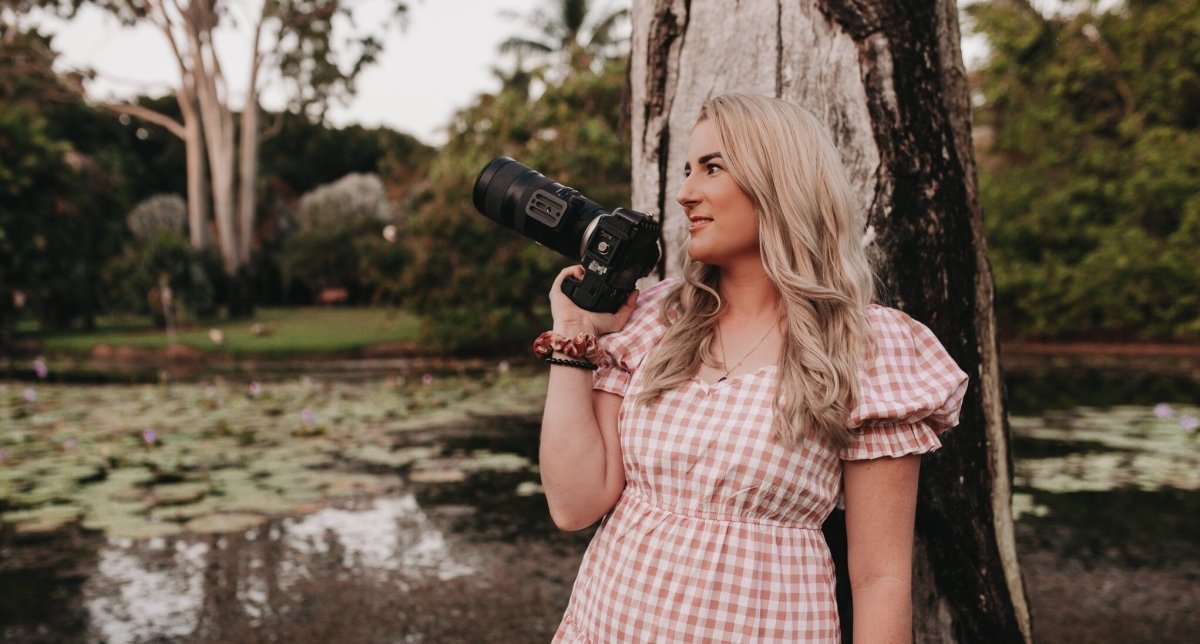 To celebrate hardworking ladies in business and help spread awareness of breast cancer, we have created the new design, Ladies in Business. Part of the proceeds from the sale of these shirts will be donated to National Breast Cancer Foundation.
In each article, we are featuring one of lady led businesses who are participating in this project. They have great stories to tell behind the scenes of running a successful business. These ladies are amazing at what they do.
Amanda from Amanda Archer Photography has shared her story here with us. She did some of our product and team photoshoot and her photos are just amazing! She is friendly, easy to get along with, professional, and definitely recommended.
"I'm Amanda, the owner and creator of Amanda Archer Photography. For my entire life I have always had a passion for capturing fleeting moments. Not owning many cameras or ways of capturing moments growing up, I often caught myself thinking, if I could take a mental picture of this moment, one that I could look back on in years' time I would.
When I was 17 my parents bought me my first DSLR camera. I started taking photos of friends and family just for fun but after lots of persuading from loved ones I decided to bite the bullet and open a small side hustle business in 2016.
Now 6 years on I am photographing hundreds of people a year while shooting couples, families, maternity, newborns, weddings, graduations and corporate photos.
My mission is to capture everyday people and tell their story through my work. No matter what people come to me for; advertising or memories, it's all about the love they have for that very thing. I want to continue to be the one to tell those love stories.
I wanted to participate in this Ladies in Business shirt promotion for two reasons that lay close to my heart. Cancer is something that most people can say has affected them in some way or another. For me, I have lost loved ones to this disease. Knowing that some of the proceeds will go to the Breast Cancer Foundation is heart warming.
I'm also a massive supporter of woman empowerment. Seeing other woman in such amazing leading positions uplifts me. I am excited to be listed alongside other badass woman kicking goals in the business industry."
Amanda can be contacted via